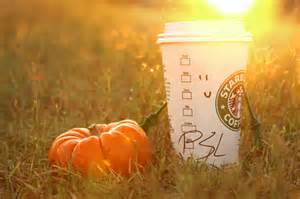 ---
---
Starbucks, $ SBUX, played out a bearish Shark harmonic for most of the first half of 2014. Reversing at the Potential Reversal Zone (PRZ) it retraced over 61.8% of the pattern before finding support and turning back higher. It is currently consolidating at 38.2% of that Shark retracement into the earnings report tonight after a strong move higher. A move higher out of consolidation would look for a full recovery of the drop on a Measured Move as shown in the chart below. Into earnings the Relative Strength Index (RSI) is rising and has moved into the bullish zone with the MACD rising. These support more upside, although do not guarantee it tonight.
There is support lower at 76 and 74 followed by 73 and 71 before 69.30 and 67.93. There is resistance higher at 77 and 78 followed by 79 and 80.60 before 81.50 and the previous high at 82.50. The reaction to the last 6 earnings reports has been a move of about 2.25% on average or $ 1.75 at current price levels, making for an expected range of 75.50 to 79.
The at-the money October 31 Expiry Straddles suggest a larger $ 2.35 move by Expiry tomorrow with Implied Volatility at 56% well above the November at 20%. Short interest is low at only 1%. Open interest favors the 75 to 76 strike this week, and sees some favoring to the Call side up to 78.
Starbucks, $ SBUX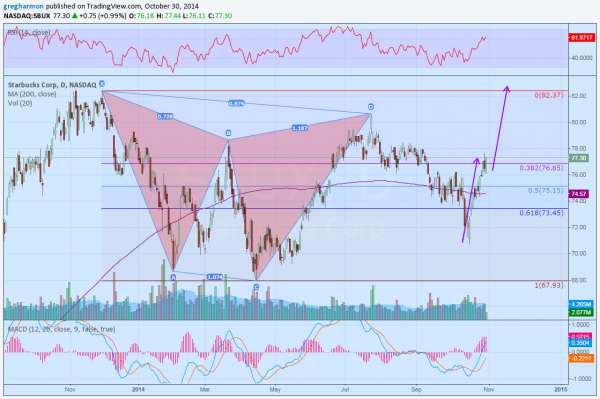 Trade Idea 1: Buy the October 76/74 Put Spread for $ 0.25.
This is a good way to protect your current stock position against a pullback. Sell the weekly 80 Call as well to make it free.
Trade Idea 2: Buy the October 78/80 1×2 Call Spread for free.
This wins from 78 to 82. It takes margin and you should be ready to buy stock as a hedge if it moves over 80.
Trade Idea 3: Buy the October 77/75 1×2 Put Spread for $ 0.10
This plays the short term downside with a possible entry into the stock at 73 if it closes under 75. it uses margin for the extra short put.
Trade Idea 4: Buy the November 77.5/October 79 Call Diagonal for $ 1.00.
This is a longer term upside play that looks for concentrated open interest this week to keep it under the short Call Strike. If it jumps then it will require buying back that short Call tomorrow and selling a higher strike November Call to create a Call Spread in November.
Ideas like these come every day in the Dragonfly Capital Premium Service.
Dragonfly Capital Views Anniversary Celebration
For a limited time the Opportunity to join the Dragonfly Capital Views Premium Membership on an Annual basis is available for only $ 618. And every new Annual or converted subscription gets a free copy of my book.
This is nearly 20% off of the standard annual subscription price and over 40% off of a rolling monthly membership! Plus you get my book. Don't miss this limited opportunity! Sign up here.
The post Starbuck Earnings Trade Ideas for Less Than a Pumpkin Spice Latte appeared first on Dragonfly Capital.