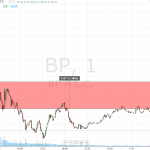 I'm a newbie, trading for my second month live at a young prop office in Moldova, been trading my account unsuccessfully for almost 2 years before this.
I wanted to share a short story of Thursday's trading.
In the morning I couldn't find any good opportunities for my approach to the Market, but then came the news in BP and I knew this would be the one for today.
So I started to Read the Tape.
Once BP got below 45.50 I could feel how sellers took control, then the .56c offer couldn't lift -awesome! and then even better the 50c offer held too and sellers would smack the bids, so I got short with a stop above that. Soon Read more […]
SMB Capital – Trading Education