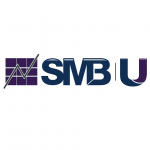 SMB partners Steve Spencer and I held a free webinar last night: The Two Best Trades Working in this Market.
You can find the replay here.
Spencer discussed trades working best in this market. I discussed my favorite trade, when a company announces changing fundamentals.
Learn new setups
Hosted by SMB Partners Steve Spencer and Mike Bellafiore
Q&A from attendees
Entries and Exits of trades with edge in this current market
Our new SMBU Premium training resource announced
We hope this webinar helps you improve your trading.
"You can be better tomorrow than you are today!"
Bella
Author, One Good Read more […]
SMB Capital – Trading Education