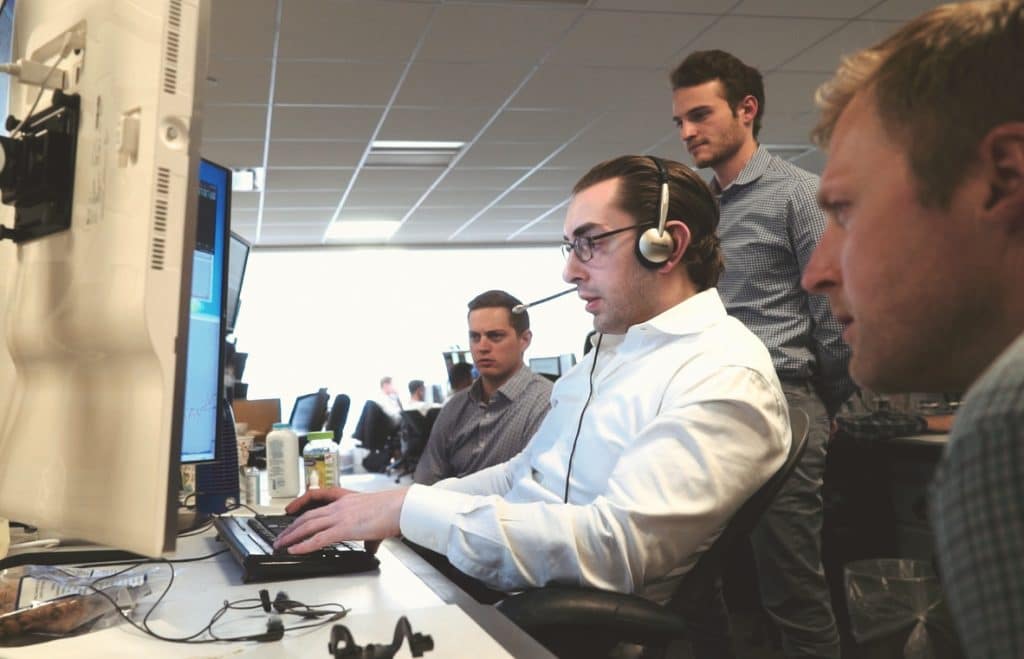 2017 was a very strong year for our trading desk in NYC.
After such a strong year it is important to study what went well so we can do more of it in 2018.
So what worked well for our trading desk in 2017?
Team Trading
Senior traders who embraced building Teams made more.  Junior traders who were willing to assist learned more and sped up their learning curve.  This Team is an example.  
The Daily Report Card
The Daily Report Card sparked our biggest improvement in 2017.  You can find more about that here.
Trading Bigger
Responsibly and consistently increasing size, in measured edge and where trader has shown consistency, helped traders increase their trading size and make more. Here is an anecdote of a firm trader successfully trading bigger.  One firm trading manager in Austin says this well to traders by asking them to set risk per trade and the stop and using that to quantify if they are big enough.
Stock selection
Trading the right stocks.  Dr. Steenbarger said it well in this post about key ingredients to success in 2017 that he observed: what you trade is as important as how you trade.
Cryptocurrencies and Blockchain
Open mindedness to bitcoin, other cryptocurrencies, and blockchain opportunities was key.  For example, experienced and stagnant traders started trading these opportunities and seeing solid PnL improvement.    
Sticking to the process
Sticking to the process! Even if trader is not seeing PnL jump immediately.  One senior trader stuck to his process and then experienced new success levels.  
Doing more with technology
Weekly technology meeting for Teams is a best practice to build on in 2018.  Meetings once a week as a Team and discussing what can be built to help the Team make more and play more offensive with their best trades is an excellent best practice.
Improved trader training
New hires are much better versed in technology and modeling because of our revamped Trader Development.  Once a week our head automated trader in NYC held a class on technology and modeling.
2017 was a strong trading year for NYC.  We have challenged traders to develop trading goals for 2018, building from 2017.  And we have started meeting with traders individually to start planning their improvement for 2018.
We are grateful for your feedback/comments/questions- mbellafiore@smbcap.com.
*no relevant positions